Career Certificate Programs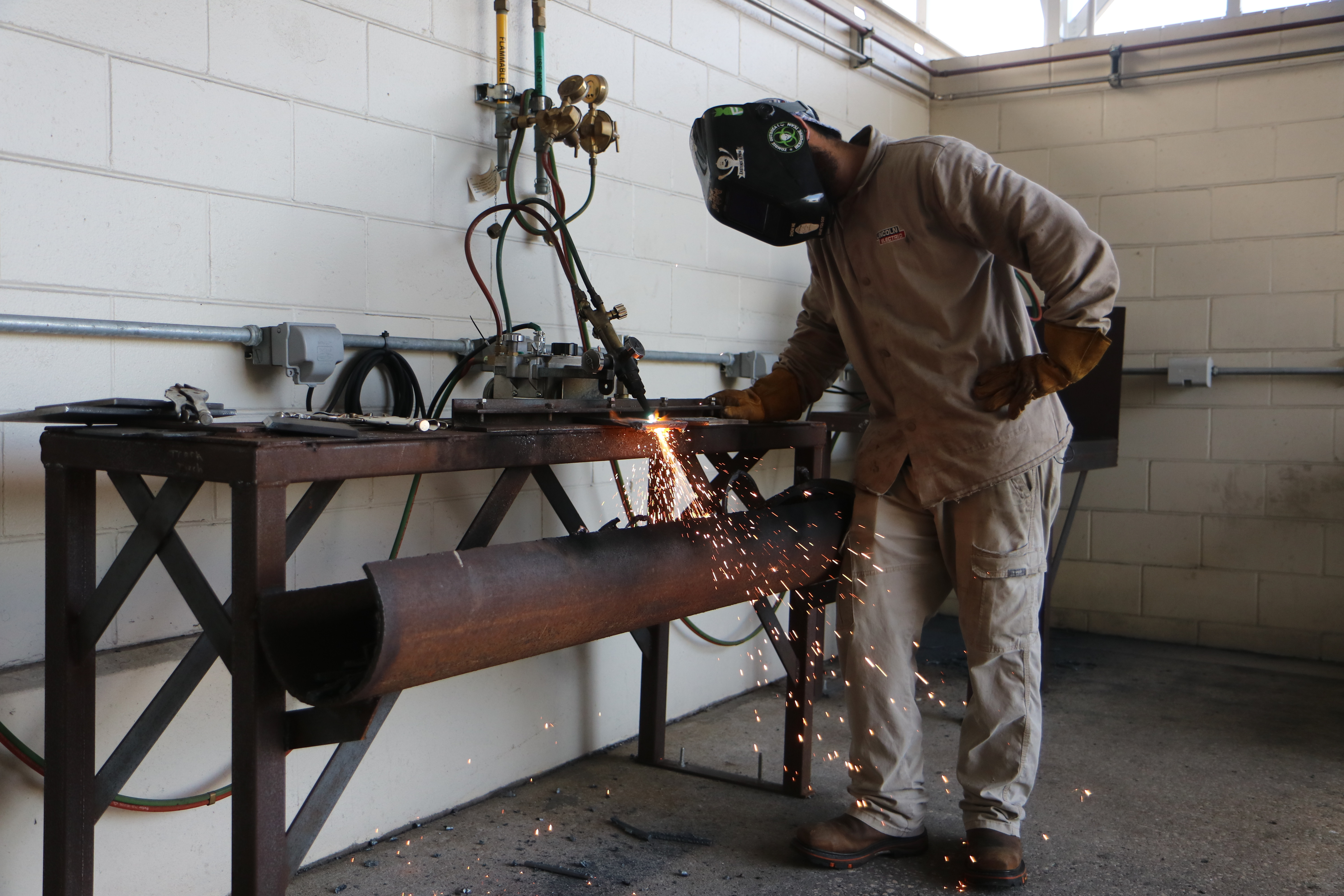 Contact Kim Dunn, Admissions Advisor/Career Specialist at 727-774-1703 for more information about programs and the admissions process. 
We are no longer processing applications for the following programs listed below.  These programs are full for the fall term 2021.  We anticipate to re-open the process in September 2021 for applications to the spring 2022 term.   
Applied Cybersecurity 
Automotive Service Technology 
Computer Systems & Information Technology 
Cosmetology Schedule A (Schedule B Still Open M-Th 11:30am-6:50pm, F 7:20am-2:40pm)  
Digital Cinema Production 
Electricity 
HVAC/R
Patient Care Technician 
Professional Culinary Arts & Hospitality 
Welding Technology 

The following programs still have openings for the fall 2021 semester:  Commercial Art Technology, Cosmetology Schedule B, Marine Service Technologies, Early Childhood Education-APPR. 
Service Industry
Arts, Communication & Technology
Construction
Manufacturing
Industry
Complete the application process today!
Disability Disclosure
Pasco County Schools does not discriminate on the basis of race, color, sex/gender, religion, national origin, marital status, disability, age or genetic information in its educational programs, services or activities, or in its hiring and employment practices. The District also provides equal access to its facilities to the Boy Scouts and other patriotic youth groups, as required by the Boys Scouts of America Equal Access Act.  Questions, complaints, or requests for additional information regarding discrimination or harassment may be sent to:
Sheila Blue, Equity Manager/Title IX Coordinator
7227 Land O' Lakes Blvd.
Land O' Lakes, FL 34638
813-794-2679
813-794-2119 FAX
sblue@pasco.k12.fl.us
As such, it is the policy of the District to provide reasonable substitutions for any person enrolled in a post-secondary vocational programs who is hearing impaired, visually impaired, dyslexic or who has a specific learning disability where failure to meet the requirements is related to the disability. In order to receive disability accommodations or substitution, qualifying students must provide documentation that clearly shows evidence of a disability to the Special Populations Coordinator for individual consideration. The Teacher of Varying Exceptionalities, Marlene Weinert can be reached at 727 774-1731.
raguis@pasco.k12.fl.us
Building 1, Administration
Alicia Leary, Assistant Director

aleary@pasco.k12.fl.us
Building 1, Administration
Thomas Brochu, Assistant Director 
tbrochu@pasco.k12.fl.us
Building 1, Administration
Admissions Office for Career Certificate Programs
Kim Dunn, Admissions Advisor
727-774-1703
kdunn@pasco.k12.fl.us
Career Placement Office for Students and Employers
Stacie Reinhart, Career Placement Coordinator
727-774-1710
sreinhar@pasco.k12.fl.us