Career Placement Services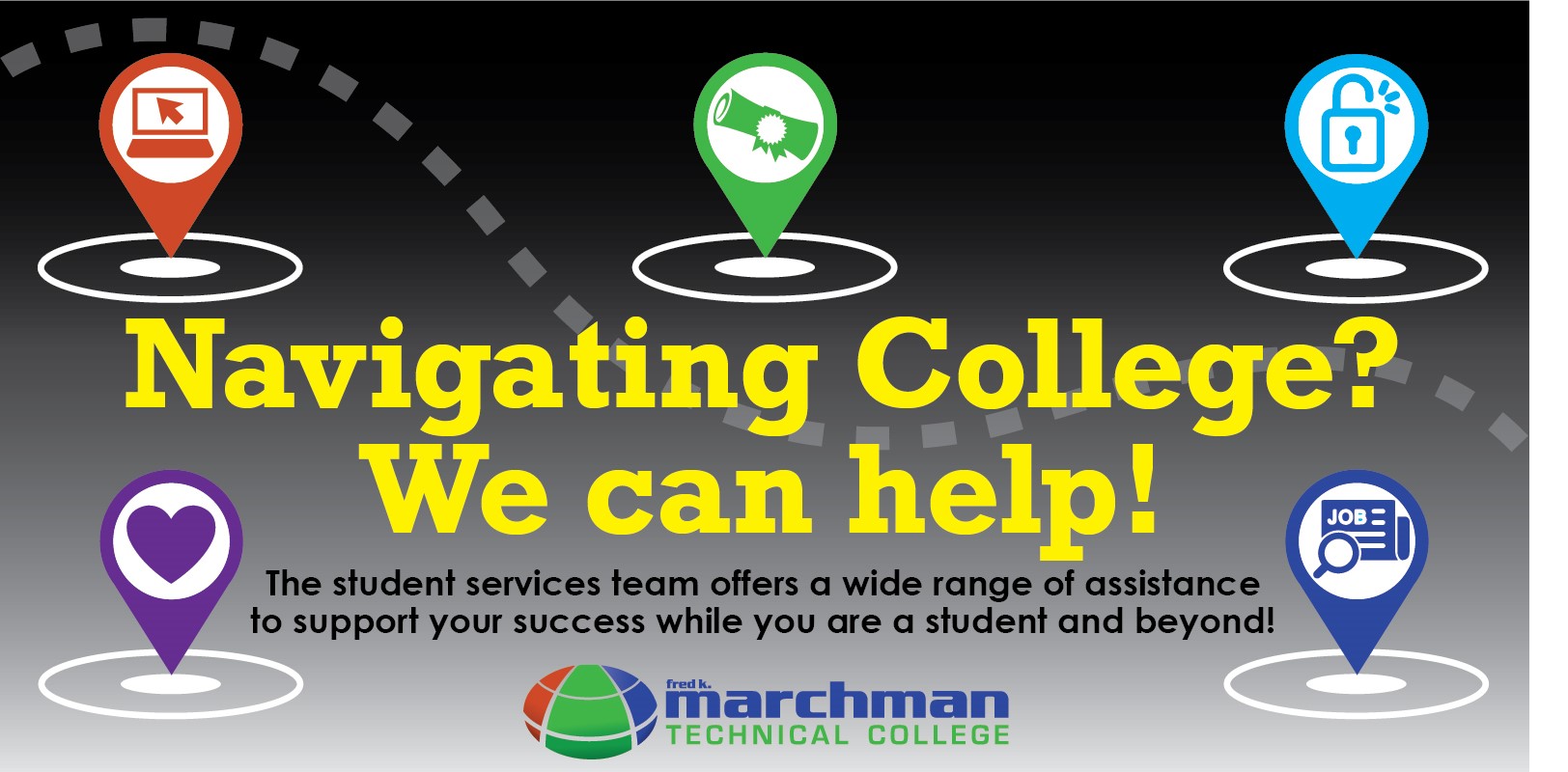 The Career Placement office at Fred K Marchman Technical College works in partnership with graduating students to help find a job within their field.  The department is always researching, screening, and placing students in various positions within the community.  We help students with resume development, interview coaching, job search assistance and more. Businesses can also contact the Career Placement department with open positions within their business to see if we have a student to fill that position.  Some resources available to our students include:
Job Search Sites:
Indeed
Monster
While these are just a few of the services that we offer, there are many more that are available through our Career Placement department.  Contact us today for more information.  
Victoria Lockwood 
Career Placement Coordinator
Building 01, 01-017
(727) 774-1710
Nicole Graziano
Certified School Counselor
Building 1, Room 01-040
727-774-1718
ngrazian@pasco.k12.fl.us
Kim Dunn
Admissions Advisor
Building 1, Room 01-004
(727) 774-1703
Jen Warren
Graduation Enhancement Coach
Building 01, Room 01-019
(727) 774-1816
Amanda DeTiberus, Accessibility Services Coordinator 
Building 01, Room 01-012
727-774-1731
Tonia Shook, Director
Building 1, Administration
Jayme D'Avanzo, Assistant Director

Building 1, Administration