Now Announcing!  Fred K. Marchman Technical College Alumni Association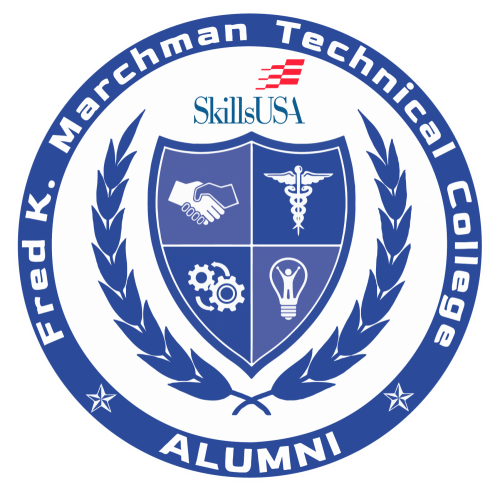 Fred K. Marchman Technical College Alumni Overview
The Fred K. Marchman Technical College College Alumni will host events in the future and provide services to support alumni members in efforts to build networks to support future career growth.  
Message from Director Aguis at the 2020 Graduation Ceremony:
"Students please know that you are the very first recipients of this coin and the very first class to "officially" be recognized as alumni even though our school was born in 1984. The purpose of this alumni is to continue with graduate connections associated with the program, our school and with each other.  Our hope for you is to sustain networks and cohorts throughout the years. We encourage the interaction amongst those that call themselves a Phoenix to continuously interact and collaborate with each other and business partners. Within relationships and partners opportunities arise.  We hope this opportunity will encourage each of you to strive to be successful. Congratulations Class of 2020 Alumni."
Official Fred K. Marchman Technical College Alumni logo create by Victoria Fiest, Commercial Art Technology Student (2020). 
Alumni Facebook Page
Make sure to follow us on our Fred K. Marchman Technical College Facebook page! @MarchmanAlumni
 2020 Alum!
Jayme D'Avanzo, Assistant Director

Building 1, Administration