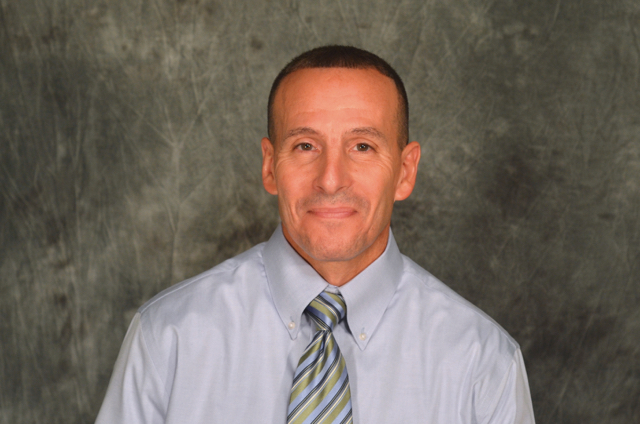 Welcome to Fred K. Marchman Technical College!
We are excited to be a part of the Pasco County School System and the community serving secondary and postsecondary learners.  fred K. Marchman opened its doors in 1984 and has grown tremendously in that time.  In fact, Marchman transformed itself over time to provide the knowledge and skills necessary for today's workforce.  We have become a postsecondary institution of choice and have been recognized as such by BestColleges.com and AdvisoryHQ.  Our motto is:  "Reinvent Yourself…we did."
Two years ago we went through a $15 million dollar renovation project that improved our campus tremendously and we continue to grow!  This year we will open Welding Technology in collaboration with Pasco Hernando State College (PHSC). Buildings were updated with technology, programs have received the latest in equipment and facilities, and the campus was refreshed with a new makeover.  The changes brought a fresh new perspective and all the programs at Marchman up to industry standards.  This wouldn't have been possible without your (our community) support and approval.  Millions of dollars were allocated to the project due to the Penny for Pasco campaign.  On behalf of my students and staff, I thank you!
This year as we continue to expand our school we are expanding course offerings.  We will offer Electricity and Welding in the evenings.  We are partnered with the IEC (Independent Electrical Contractors) and offer an apprenticeship course in the evenings as well.  It is our goal to increase evening offerings to help accommodate the needs of our working community.  In addition, AmSkills (American Manufacturing) has a presence on our campus.
With that, we still continue to offer ABE (Adult Basic Education)/GED and ESOL courses in the evening.  So, if you've been thinking about your GED or have always wanted to complete high school, think about the possibilities we can afford you at Marchman Technical College.
Our mission, Marchman Technical College provides student-centered learning guided by the needs of business to provide knowledge and skills necessary for today's workforce is supported by 6 core values of Professionalism, Adaptability, Motivation, Perseverance, Diversity and Collaboration.
If you are a business member or a committed community member and would like to invest your time and talents in our School Advisory Committee/Institutional Advisory Committee or a Program/Occupational Advisory Committee, I welcome you to our school.  Please give us a call at (727) 774 – 1700 to inquire.
Our goal is to help you plan and prepare for a bright future, gainful employment, and increased capacity to learn. As a team we work together to meet your needs and the needs of our business community.
We also realize that your time is of value.  As a nationally accredited post-secondary school with the Council on Occupational Education (COE), we are committed and accountable for your success, and we take that very seriously.  The opportunities we provide are engaging and affordable.
I invite you to explore and discover career opportunities that are available to you at Marchman Technical College.  Please peruse our website, call one of our Counselors or Career Specialist and make an appointment to visit us to learn more about the many opportunities we can provide to you or a family member.
I look forward to meeting you in class or on campus!
Best of luck and be great!
Sincerely,
Rob Aguis, Director
Rob Aguis, Director

raguis@pasco.k12.fl.us
Building 1, Administration
Alicia Leary, Assistant Director

aleary@pasco.k12.fl.us
Building 1, Administration
Thomas Brochu, Assistant Director 
tbrochu@pasco.k12.fl.us
Building 1, Administration