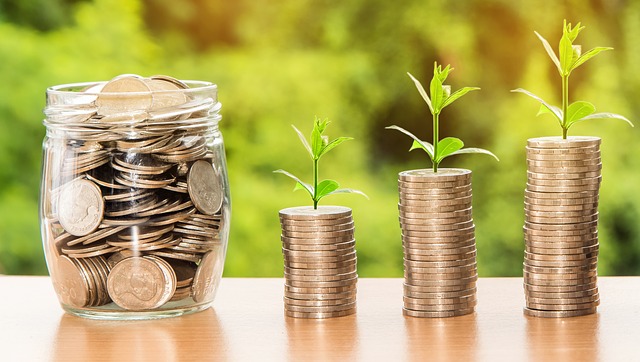 Fred K. Marchman Technical College accepts many financial resources to help fund tuition costs.  The more common Financial Aid programs that we accept are listed below. For more information or if you have any questions, please contact the Office of Financial Aid.
Pell Grant: 
As an eligible institution of higher education, Fred K. Marchman Technical College participates in the Federal Pell Grant program. The Pell Grant is a federal financial aid program available to prospective and currently enrolled students who qualify and enroll in an approved career training program. 
Students who wish to apply for Federal Financial Aid should visit www.studentaid.gov to complete the Free Application for Federal Student Aid (FAFSA). It is recommended that the completed application be submitted at the time the student applies to the college. The FAFSA school code for Marchman Technical College is 041463.
Criteria for receiving the Federal Pell Grant are:
Student must complete a Free Application for Federal Student Aid(FAFSA)
Enroll in a program approved by The Council on Occupational Education of at least 600 hours in length 
Student must demonstrate financial need
Student must have a high school diploma or GED
Student must be a U.S. citizen or an eligible non-citizen with a valid Social Security number
Student must maintain satisfactory academic progress
Student must be working toward a job preparatory completion certificate
Student must not be in default of a Federal Education Student Loan or owe Federal funds
Career Source: 
Career Source offers local scholarships to qualifying applicants.  Please visit their website for further information.  Students seeking assistance through Career Source must also complete the FAFSA.
VA Benefits: 
The U.S. Department of Veterans Affairs offers financial aid to qualifying veterans and active duty military members.  Visit the U.S. Department of Veteran's Affair's website for further information.
The VA has approved the certificate training programs offered at MTC.  The VA Certifying Official is located in the Financial Aid Office. To apply for or re-activate your VA Education Benefits, please complete the requisite forms online at  www.gibill.va.gov.  Follow the directions to apply for Education Benefits or to change program/place of training if you have previously used your benefits.
We accept the following VA Benefits:
Chapter 33: Post- 9/11
Chapter 30: Montgomery GI-Bill
Chapter 31: Vocational Rehab
Chapter 35: Dependents Educational Assistance
Florida Prepaid College Plan: 
Marchman Technical College is a technical/vocational school participating in the Florida Prepaid College Plan.  For more information, please visit their website.
Bright Futures and Student Assistance Grant: Marchman Technical College also accepts the Florida Bright Futures Scholarship and Florida Student Assistance Grant.
High Five Scholarships: The High Five Scholarships website is now live with the largest collection of scholarships ever assembled.  It is available to everyone free of charge.  Go to www.HighFiveScholarships.com for further information.
What Will It Cost?
Net price is the difference between the full cost of attendance for a specific college, minus any grants and scholarships for which students may be eligible.  Sticker price includes direct charges (tuition and fees, room and board) and indirect costs (books and supplies, transportation, and personal expenses).  To access a Net Price Calculator.
Refund Policy
Full time and half time students qualify for a refund of tuition and fees if the student formally withdraws during the first five days of class.  There will be no refund of tuition or fees beyond the first five (5) days of class.  There will be no refund of fees for kits or books once they are distributed.  Students withdrawing from a program within the first five days of class must complete the Request for Withdrawal form available in the Administration Office.   Students are encouraged to state the reason for withdrawal.
Refunds due to course cancellation will be issued at one hundred percent (100%). Refunds, when due, are made within thirty (30) days of the last day of attendance. The refund will be made payable to the student. The $25 application fee is non-refundable.
Tonia Shook, Director
Building 1, Administration
Jayme D'Avanzo, Assistant Director

Building 1, Administration
Stacie Reinhart, Financial Aid Specialist 
727-774-1729
Tiffany Wells, Financial Aid Secretary 

727-774-1777