The campus is currently closed.  As we begin to re-open, please only come to campus for scheduled activities.  Use social distancing at all times and visitors must wear a face mask while on campus.  For more information, please visit Pasco County Schools Coronavirus webpage.  
Questions?
Have a question or want to provide feedback? You're in the right place! Let's Talk! is designed to streamline communication by giving you a central location to submit a question, concern, or comment. Provide your contact information and someone from our school will get back to you very soon.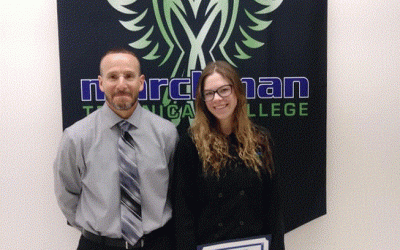 Congratulations to Alyssa Laskowki from our Professional Culinary Arts & Hospitality program.  She is our March Phoenix Award of Excellence winner!  Each month teachers at Marchman Technical College nominate a student who has demonstrated excellence in the...
read more
WHAT'S HAPPENING ON CAMPUS
2020 Graduates and Families, Please click on one the links below at 7 pm on Wednesday, March 27th to join in Fred K. Marchman Technical College's Virtual Graduation Ceremony for 2020.  We are excited to celebrate this year's class.   https://youtu.be/rB9FE8BTz5A   ...
read more
Fred K. Marchman Technical College's Pearson Vue Assessment Center is re opening Tuesday, May 26, 2020. The Assessment Center will be following CDC Guidelines for Social Distancing and conducting Health / Wellness Screening prior to testers being admitted to the...
read more
Are you currently employed in your field of study?  Do you need further assistance in starting your career in your field of study? Let us know how you are doing by completing this form.  If you need further assistance, our Career Placement Coordinator Stacie Reinhart...
read more
The Virtual Graduation Ceremony for Fred K. Marchman Technical College will take place on May 27 at 7pm. The ceremony will be streamed on the following: www.facebook.com/pascoschools/user/pascoschools  www.facebook.com/pascoschools
read more
We are pleased to announce that at this time our Technical Programs Graduation Ceremony is rescheduled for August 5 at 7pm at the Center for the Arts at River Ridge.  Over the summer, we will provide dates and times for cap and gown pick up.  This will also include...
read more
Application deadline May 26, 2020 Hudson Rotary Scholarship $1000.00 Applicants need to live in Hudson, FL and desire to complete a F.K. Marchman Technical College Program. https://mtec.pasco.k12.fl.us/mform/view.php?id=77210 New Port Richey Rotary Scholarship...
read more
The application for Career Certificate Programs opens on Monday, May 11, 2020.  Before you can apply to a program, you must have an admissions meeting with Kim Dunn, Admissions Advisor.  You can email her directly.  kdunn@pasco.k12.fl.us Only applications that are in...
read more
INSTITUTIONAL ADVISORY COMMITTEE / SCHOOL ADVISORY COMMITTEE (SAC) MEETING NOTIFICATION 
The Occupational Advisory Committees will meet on March 31 and April 2 in the Dining Hall at 11:30am.  Program specific meeting dates and times have been sent out by invitation from Stacie Reinhart, Career Placement Coordinator.  Please RSVP to Stacie Reinhart at your...
The Institutional Advisory Committee/School Advisory Council will meet on the following dates for the remained of the year: March 10 April 14 May 12
Our next meeting for both our Institutional Advisory Committee / School Advisory Committee (SAC) will be on October 8 2019 at 8am in Building 1.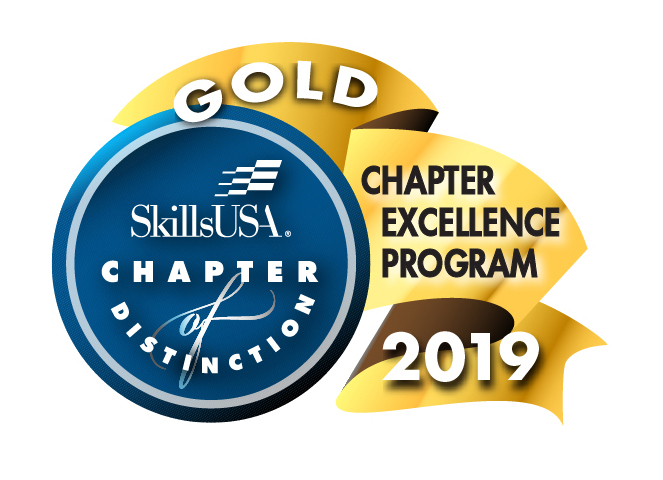 Policy of Non Discrimination
Pasco County Schools does not discriminate on the basis of race, color, sex/gender, religion, national origin, marital status, disability, age or genetic information in its educational programs, services or activities, or in its hiring and employment practices. The District also provides equal access to its facilities to the Boy Scouts and other patriotic youth groups, as required by the Boys Scouts of America Equal Access Act.  Questions, complaints, or requests for additional information regarding discrimination or harassment may be sent to:
Sandra May, Equity Manager/Title IX Coordinator
7227 Land O' Lakes Blvd.
Land O' Lakes, FL 34638
813-794-2679
813-794-2119 FAX
smay@pasco.k12.fl.us