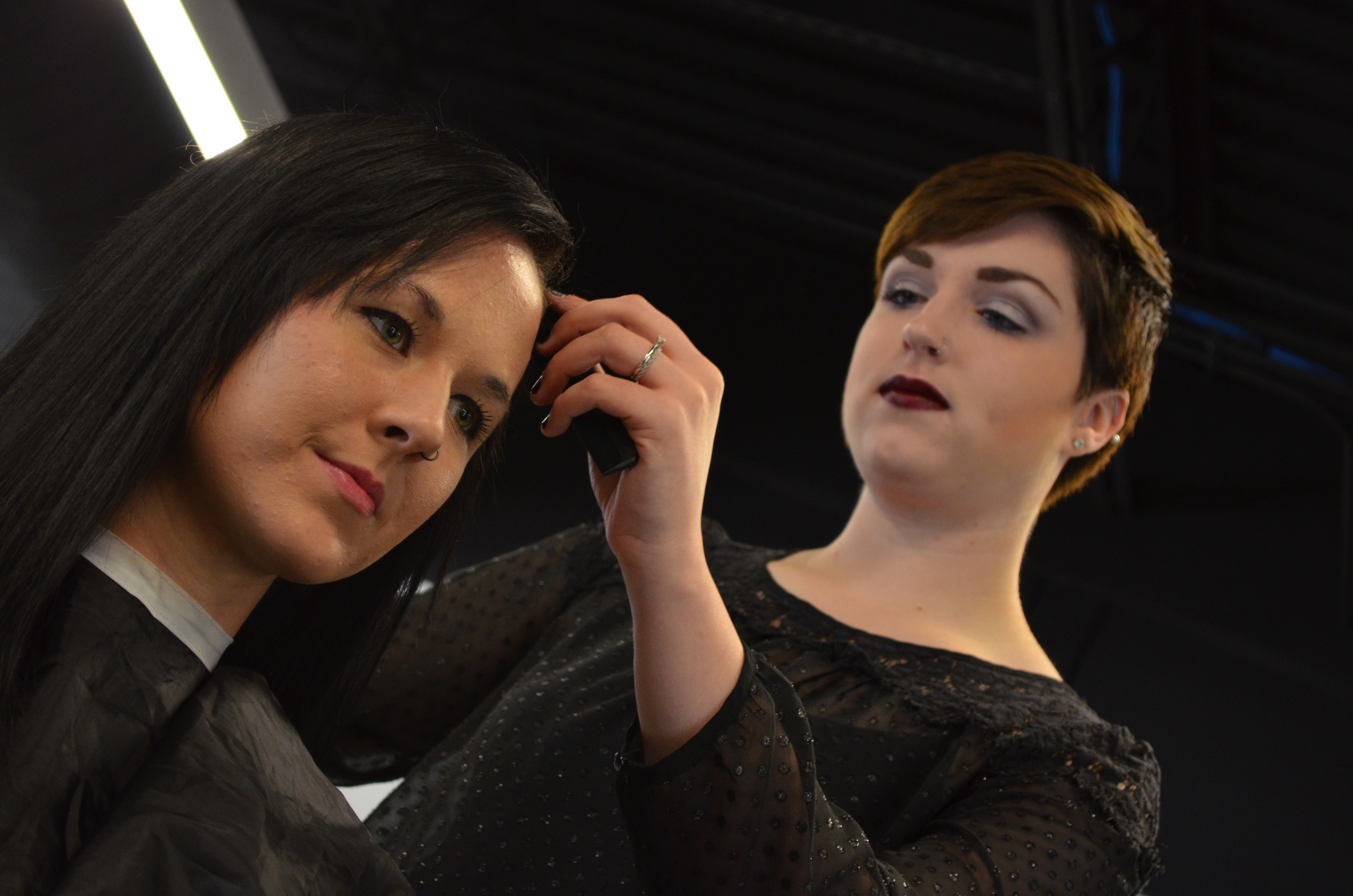 Program Description
The Cosmetology Program enables students to acquire technical knowledge and skills necessary to qualify for the Florida Board of Cosmetology License Exam.  Instruction includes a combination of class theory and practical experiences through practice with mannequins and clients.  Attendance is crucial to the successful completion of this program.  Students take the Florida Board of Cosmetology License Exam upon completion of the program. To learn more about our Cosmetology program, please schedule an appointment with Kim Dunn, our Career Specialist / Admissions Advisor. 
Certifications Available
Florida Board of Cosmetology License
College Credit Award
Program completers may receive articulated credit toward an aligned certificate, A.A.S. or A.S. degree program at participating institutions in the Tampa Bay Career Pathways Consortium.  Details may be obtained from the Admissions Advisor / Career Specialist and / or School Counselor.
Career Information
Possible careers after additional training: Hair stylist, nail technician, skin care specialist, salon owner/manager, esthetician, and sales consultants
Basic Skills Exit Requirements
Computations (Mathematics) 9           Communications (Reading and Language Arts) 9
In order to be a program completer, some students must meet minimum math, language, and reading achievement level exit standards on the TABE, unless otherwise exempt, as established by the Florida Department of Education.  Additional information can be found on Page 5 of the MTC Catalog.
Uniforms
This program requires a uniform be worn daily.  The program level will determine the type of the uniform, which may consist of an apron, and/or black professional style, salon appropriate clothing with black professional shoes, socks or hose.  More specific information will be provided by the instructor at the start of class.  
Licensure
In order to sit for the Florida Board of Cosmetology Exam, you must be at least 16 years of age, high school diploma and have completed 1,200 school hours in a cosmetology program, and must submit the initial HIV/AIDS course completion certificate.
Dana Johnson, Instructor
DSBPC Vocational Certification, Redken and Vidal Sassoon Training
30+ Years In-Field Experience
Building 3, Room 03-026
Kellyann Haudricourt, Instructor
Vocational Certification, AA-Business, St. Pete College, Marchman Technical College, SkillsUSA Advisor 
30+ Years In-Field Experience
Building 3, Room 03-028
Michael Morrison, Instructor
DSBPC Vocational Certification, Pittsburgh Beauty College
30+ Years In-Field Experience
Building 3, Room 03-024
Jonica Teague, Instructor
PSC Vocational Certification MTC, American Institute of Beauty
15+ Years In-Field Experience
Building 5, Room 05-002
Kim Dunn, Admissions Advisor
727-774-1703
kdunn@pasco.k12.fl.us
Victoria Lockwood
Career Placement Coordinator
Building 01, 01-040
727-774-1710
vlockwoo@pasco.k12.fl.us