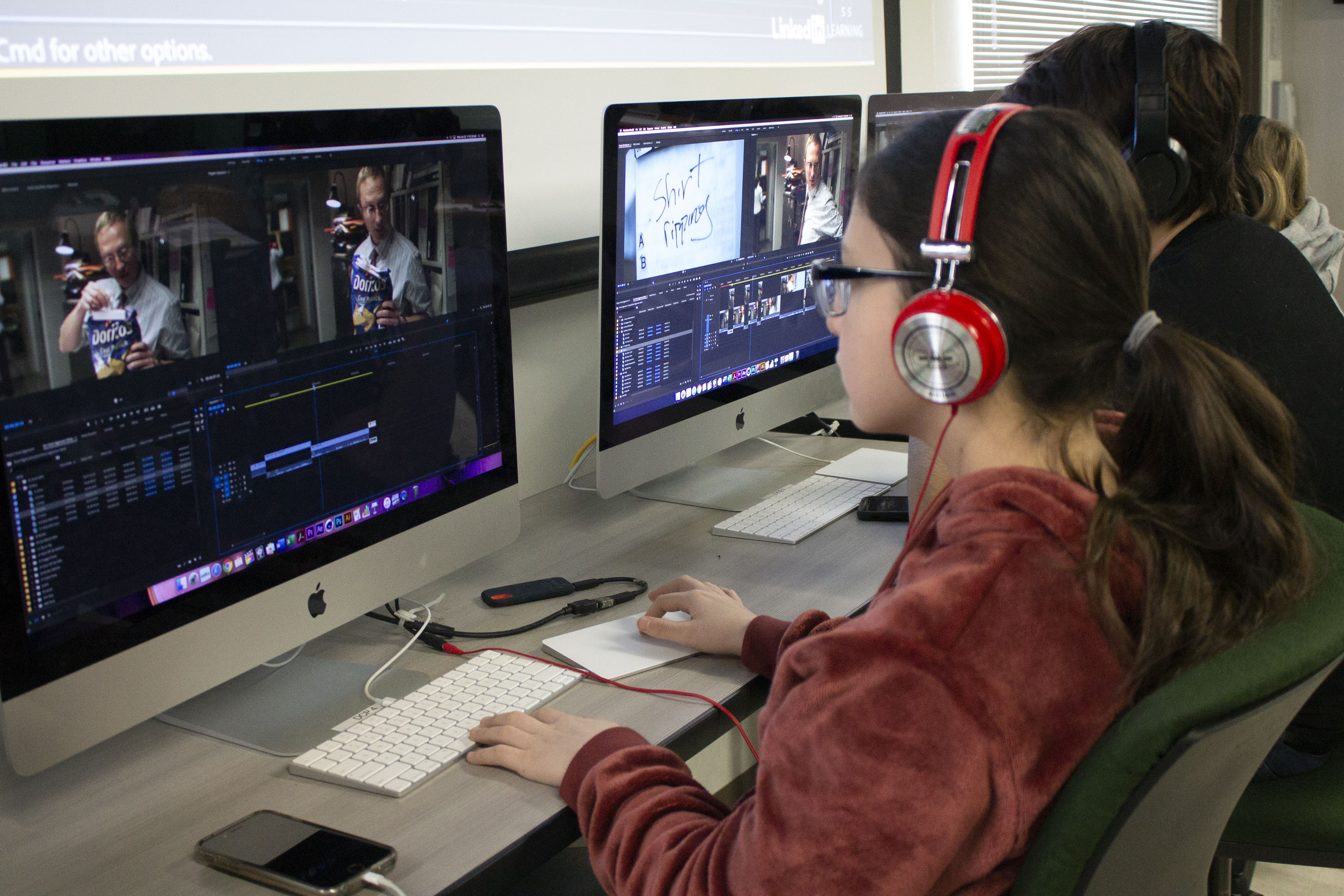 School Choice Window and Application Process
All students will complete the School Choice application with Pasco County Schools.
The MTC High School Experience
9th and 10th grade students have access to one period of coursework at Marchman Technical College.  11th grade students have access to 3 periods of coursework.  12th grade students have access to 3 or more periods of coursework. For more information, check out the programs at Marchman Technical College.  Patient Care Technician, Early Childhood Education – APPR, and Applied Cybersecurity are adult only programs. 
Technical Program Fees for High School Students
Please be advised that all fee statements are updated each calendar year.  The fees linked above are for the 2020-21 school year.  You were mailed a fee sheet with your welcome letter during summer 2020.  The ID badge has increased to $15.00. 
*Note: Grade levels have different fees.  Please scroll through the fees document to find the correct fee structure.
If you are applying for the 2021-22 school year, you can use these fee statements for planning purposes.  An official fee statement will be mailed to you during the summer of 2021.
Transition Education Program (TEP) at Marchman Technical College  2020-2021 Application for Technical Programs
This process is for students with disabilities that are seeking deferment of receipt of their high school diploma via access point courses or through general education courses in order to apply for a technical program at MTC.
All students interested in applying for technical programs at Marchman Technical College (MTC) will complete the Transition Education application on the MTC website.  The application process opens February 1, 2020.  Applications will be reviewed for acceptance starting on March 1, 2020.
Eligibility Requirements to Apply:
Must be in the process of working with the IEP team to schedule a meeting to discuss deferral of receipt of their high school diploma
Anticipate meeting graduation requirements for high school diploma by the end of current school year
IEP should include post-secondary goals (job training, career experience, etc.)
Passed the FSAA/FSA (or received waiver)
Displays minimal behavior issues
Minimum absences
2.0 GPA
Two letters of recommendation from counselors or teachers
Next Steps:
When accepted into the program of study, the IEP team will meet to discuss deferment.
Schedule:
Students receiving transition services for a technical program will attend a full day program at MTC. Students who earned their diploma via access point curriculum will attend a 7th period Career Prep or like course at WKTHS.
Accessibility Services
Pasco County Schools does not discriminate on the basis of race, color, sex/gender, religion, national origin, marital status, disability, age or genetic information in its educational programs, services or activities, or in its hiring and employment practices. The District also provides equal access to its facilities to the Boy Scouts and other patriotic youth groups, as required by the Boys Scouts of America Equal Access Act.  Questions, complaints, or requests for additional information regarding discrimination or harassment may be sent to:
Sandra May, Equity Manager/Title IX Coordinator
7227 Land O' Lakes Blvd.
Land O' Lakes, FL 34638
813-794-2679
813-794-2119 FAX
smay@pasco.k12.fl.us
As such, it is the policy of the District to provide reasonable substitutions for any person enrolled in a post-secondary vocational programs who is hearing impaired, visually impaired, dyslexic or who has a specific learning disability where failure to meet the requirements is related to the disability. In order to receive disability accommodations or substitution, qualifying students must provide documentation that clearly shows evidence of a disability to the Special Populations Coordinator for individual consideration. The Teacher of Varying Exceptionalities, Marlene Weinert can be reached at 727 774-1731.
Nicole Graziano, School Counselor
727-774-1718
ngrazian@pasco.k12.fl.us