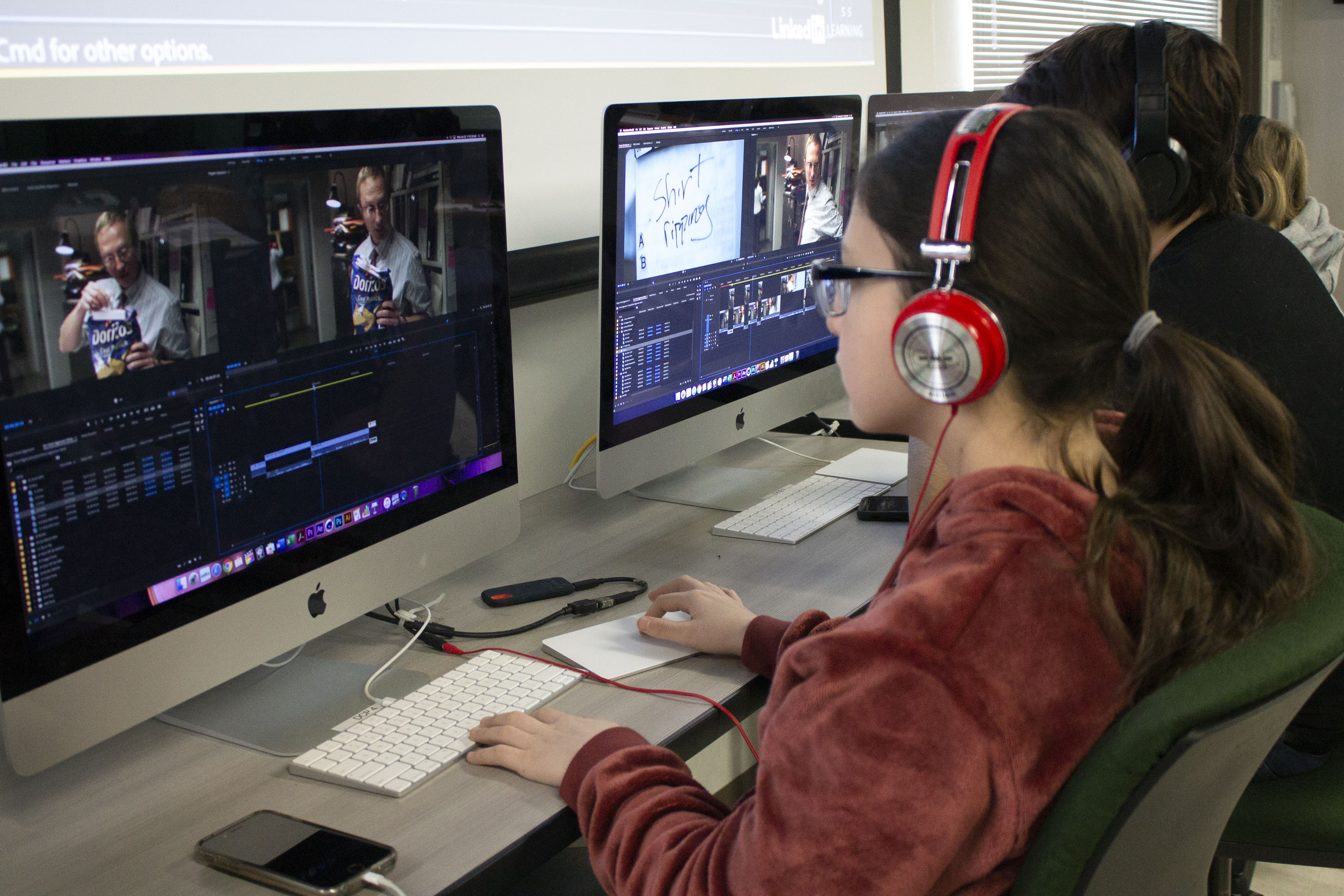 High School Student Opportunities 
Fred K. Marchman Technical College offers eight Career Certificate Programs and two Secondary Programs for high school students and dual enrollment. For more information, check out the programs at Marchman Technical College.  Patient Care Technician, Early Childhood Education – APPR, Early Childhood Education – 600 hours, and Applied Cybersecurity are adult only programs.  
Career Certificate Programs 
Air-Conditioning, Refrigeration and Heating Technology
Computer Systems & Information Technology
Commercial Arts
Digital Cinema Production
Electricity
Outboard Marine Service Technology
Professional Culinary Arts & Hospitality
Welding Technology
Secondary Programs
Automotive Maintenance and Light Repair
Cosmetology  
Application Process
Prospective students will complete a School Choice application through Pasco Pathways to Wendell Krinn Technical High School in order to attend a Career Certificate program at Fred K. Marchman Technical College.  Applications will be reviewed and acceptance is contingent upon seat availability and academic, attendance, and discipline records.  Accepted students attend Wendell Krinn Technical High School for their academic courses and are co-enrolled at Fred K. Marchman Technical College for their technical training.
The FKMTC High School Experience
Fred K. Marchman Technical College provides students a unique hands-on learning experience.  Students learn content standards and employability skills to help them become college, career and life ready.  Our classrooms and labs simulate real-world learning experiences.  9th and 10th grade students are enrolled in one period of coursework and engage in introductory technical skills.  11th and 12th grade students are enrolled in three periods of coursework which allows more time for intensive hands-on learning.
Career Dual Enrollment
Fred K. Marchman Technical College offers Career Dual Enrollment college courses to high school students. Career Dual Enrollment courses provide rigorous coursework, preparing students for college, career, and life, while accelerating educational opportunities.
Career Dual Enrollment students attend their Career Certificate Program for three periods a day and earn three grades as well. Students will have the same expectations as the adult students in maintaining a 2.0 or higher GPA, (maintaining a 90% attendance rate), and demonstrating a high level of employability skills.  Students must also maintain on-track status for high school graduation.  Failure to maintain 90% attendance can affect students' financial aid eligibility as an adult student at FKMTC.
Students who earn the required amount of program clock hours and who meet satisfactory academic performance to successfully complete Career Dual Enrollment courses can earn elective credits toward high school graduation requirements, Industry Certifications, and a Certificate of Completion in their Career Certificate Program.  Some programs may be completed as a high school student; others may require students to apply as an adult after graduation to complete the program hours. 
Career Dual Enrollment students will save money with free tuition and textbooks as well as save time toward their adult programs if they need to return to complete their training. Earned clock hours may also transfer as credit hours to state colleges depending on the institution.
Home Education and Private School Students 
Students enrolled in Home Education and those attending private schools may apply for Dual Enrollment programs. The Career Certificate Program Application for Home Education Students opens annually. 11th and 12th grade students are enrolled in three periods of coursework which allows more time for intensive hands-on learning.   
This application is closed for the 2023-24 school year.
http://mtec.pasco.k12.fl.us/mform/view.php?id=58700
Step 2 (Home Education Students ONLY): New Student Online Registration
https://www.pasco.k12.fl.us/news/page/new-student-online-registration
Industry Certifications
High school students will have the opportunity to earn Industry Certifications in each program. Industry Certifications are credentials recognized by businesses and industries measuring mastery in knowledge, competencies, and skills. 
Accessibility Services
Pasco County Schools does not discriminate on the basis of race, color, sex/gender, religion, national origin, marital status, disability, age or genetic information in its educational programs, services or activities, or in its hiring and employment practices. The District also provides equal access to its facilities to the Boy Scouts and other patriotic youth groups, as required by the Boys Scouts of America Equal Access Act.  Questions, complaints, or requests for additional information regarding discrimination or harassment may be sent to:
Sheila Blue, Equity Manager/Title IX Coordinator
7227 Land O' Lakes Blvd.
Land O' Lakes, FL 34638
813-794-2679
813-794-2119 FAX
sblue@pasco.k12.fl.us
As such, it is the policy of the District to provide reasonable substitutions for any person enrolled in a post-secondary vocational programs who is hearing impaired, visually impaired, dyslexic or who has a specific learning disability where failure to meet the requirements is related to the disability. In order to receive disability accommodations or substitution, qualifying students must provide documentation that clearly shows evidence of a disability to the Special Populations Coordinator for individual consideration. The Teacher of Varying Exceptionalities, Amanda DeTiberus can be reached at 727 774-1731.
Nicole Graziano
Certified School Counselor
Building 1, Room 01-040
727-774-1718
ngrazian@pasco.k12.fl.us
Jen Warren
Graduation Enhancement Coach
Building 01, Room 01-019
(727) 774-1816
Amanda DeTiberus, Accessibility Services Coordinator 
Building 01, Room 01-012
727-774-1731