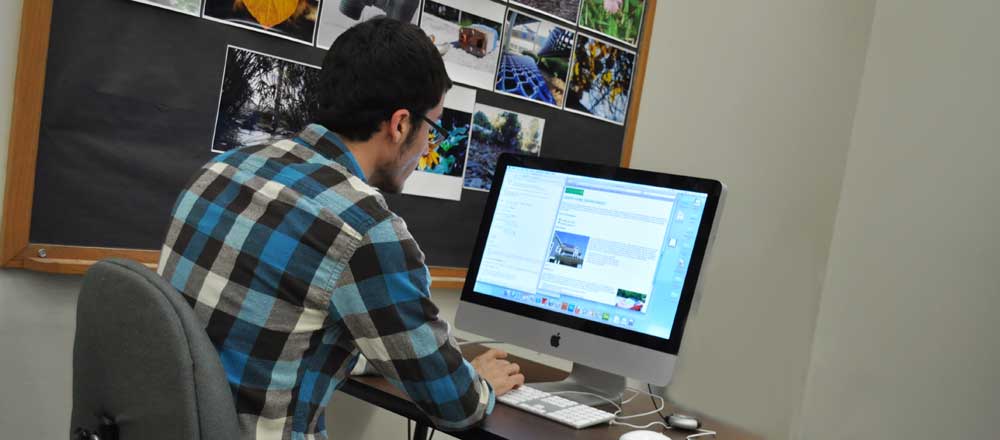 Air-Conditioning, Refrigeration and Heating Technology
Computer Systems & Information Technology
Commercial Arts
Digital Cinema Production
Electricity
Outboard Marine Service Technology
Professional Culinary Arts & Hospitality
Welding Technology
Application Window
The application link is available under High School Programs.  Please contact Jayme D'Avanzo Assistant Director for more information at jdavanzo@pasco.k12.fl.us.
Overview
Fred K. Marchman Technical College offers career dual enrollment college courses to students in 9th thorugh 12th grade.
The dual enrollment program is an excellent opportunity for your student to take rigorous coursework, preparing your son/daughter for college, career, and life, while accelerating  his/her educational opportunities.  Students are simultaneously enrolled in both high school and college earning credits towards both high school graduation and post-secondary school.
Students who successfully complete dual enrollment courses at FKMTC will save time toward their adult program and save money with free tuition and textbooks.  However, it is important you and your son/daughter understand how dual enrollment courses directly impact your student's permanent academic record. The following explains how dual enrollment courses impact a student's high school and college GPA. 
Advantages to Dual Enrollment
Advanced rigorous curriculum relevant to post-secondary interests
Students earn high school credits toward graduation
Weighted overall high school GPA
Credit earned toward post-secondary technical program
Credits can articulate into college credit at PHSC – Industrial Management AS
College GPA will become a part of students permanent college transcript
High School GPA
Pasco County Schools weights dual enrollment courses the same as Advanced Placement, International Baccalaureate, and Advanced International Certificate of Education courses when grade point averages are calculated.  Pursuant to the Pasco County Schools Student Progression Plan, Dual Enrollment courses receive quality points as follows:
A = 5    B = 4    C = 3    D = 2    F = 0
College GPA
Dual enrollment courses become a part of a student's permanent college transcript and are calculated into the student's permanent college GPA.  Poor performance as a dual enrollment student can ultimately impact one's post-secondary career, including acceptance to a state university, academic standing, and financial aid eligibility. It is important for students to do well in these courses to realize all the benefits of dual enrollment.
Frequently Asked Questions 
What are the expectations to maintain High School Career Dual Enrollment?
A student complies with the Attendance Policy, the Student Code of Conduct Handbook, and specific program requirements while enrolled in an FKMTC technical program.  A student must also maintain on-track status for high school graduation. 
What are Technical Program completion requirements for High School Career Dual Enrollment?
Technical Program completion requirements are met to receive a program technical certificate when:
A student has completed the clock hours for the program and passed all coursework within the FKMTC technical program with a C or better
A student has met the State of Florida Department of Education mandated TABE exit scores or if applicable, the appropriate industry certificate or state licensure is passed.
Do High School Career Dual Enrolled students earn high school credit?
Yes. Students have the opportunity to earn (3) credits per year.  These credits apply toward graduation requirements.
Are there any fees for High School Career Dual Enrolled students?
Students are required to follow FKMTC's dress code policy, which is program specific and will require the purchase of a uniform and ID.  Pasco County Schools high school students are provided tuition and textbooks free of charge.  Some programs may require tools or supplies not covered by the School District
Can students earn college credit?
Some programs allow the student to articulate college credit at Pasco Hernando State College and other colleges.  For more information, see the FKMTC School Counselor or Admission Advisor.
Are IDs required in all programs?
Yes.  The student ID must be displayed at all times and is used to clock in and out daily.
Is there an attendance policy?
In accordance with Florida Statute 1003.24, a child's attendance in school is the responsibility of the parent or legal guardian.  Absences cause students to miss significant instruction and learning opportunities.  Non-attendance places the student in jeopardy of consequences per the Student Code of Conduct.  Failure to comply may result in dismissal from the program.
What certificates do students receive?
Technical Program Certificates are awarded to students who have successfully completed all of the requirements of the program in which they have enrolled, which includes meeting state mandated TABE exit scores.  In addition, Pasco County Public Schools provide an opportunity for state licensure or industry certification.  Please see the FKMTC School Counselor or Career Specialist for specific program information.
What happens if the Technical Program is not completed prior to high school graduation?
A student who does not complete his/her program during high school may return as an adult student and complete the program.  Once enrolled as an adult, all enrollment/financial criteria will apply.
Dual Enrollment Programs
Air-Conditioning, Refrigeration and Heating Technology
Computer Systems & Information Technology
Commercial Arts
Digital Cinema Production
Electricity
Outboard Marine Service Technology
Professional Culinary Arts & Hospitality
Welding Technology
Dual Enrollment Programs and Instructors
Nicole Graziano, School Counselor
727-774-1718
ngrazian@pasco.k12.fl.us
Jen Warren, Graduation Coach 
727-774-1816
jcurtrig@pasco.k12.fl.us
Victoria Lockwood, Career Placement Coordinator
727-774-1710
vlockwoo@pasco.k12.fl.us