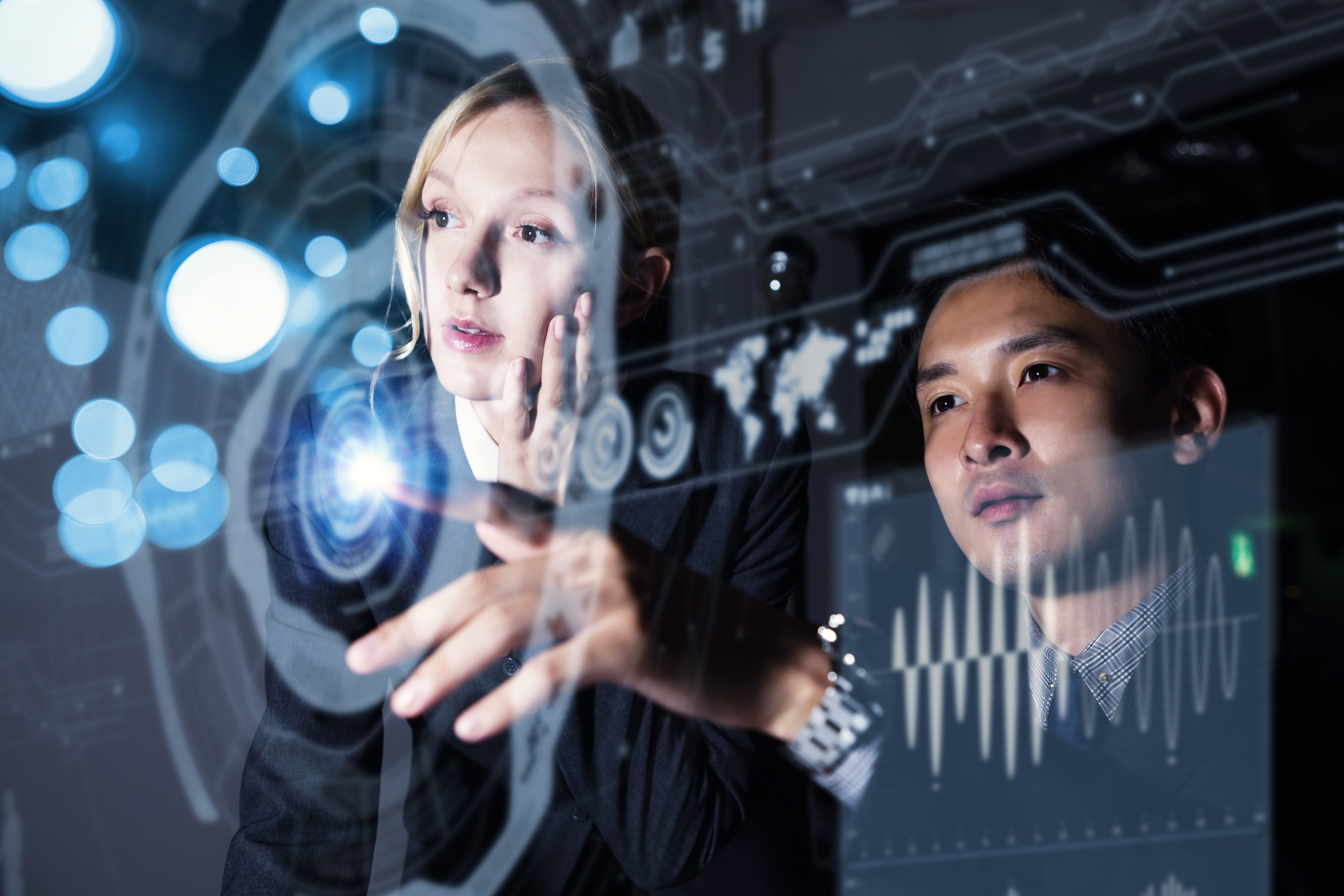 Program Description
This program is designed to equip students with the knowledge and skills necessary to protect computer networks and systems against cyber-attacks. The program typically covers topics such as network security, cryptography, ethical hacking, computer forensics, and security risk management. Students will also gain hands-on experience working with various security tools and technologies, including firewalls, intrusion detection systems, and vulnerability scanners. To learn more about our applied cybersecurity program, please schedule an appointment with Kim Dunn, our Career Specialist / Admissions Advisor.
Is a career in applied cybersecurity the right pathway for you?  Click here to learn more about what it takes to be successful in applied cybersecurity! 
Certification
Current certifications available for 2022-2023: EC-Council Network Defense Essentials, EC-Council Ethical Hacking Essentials, EC-Council Digital Forensics Essentials, EC-Council Certified Cyber Technician, CompTIA Security+, EC-Council Certified Ethical Hacker, EC-Council Certified Network Defender
Certifications available starting 2023-2024: CompTIA Cloud Essentials+, CompTIA Security+, CompTIA CySA+, CompTIA PenTest+
College Credit Award
Program completers may receive articulated credit toward an aligned certificate, A.A.S. or A.S. degree program at participating institutions in the Tampa Bay Career Pathways Consortium. Details may be obtained from the Admissions Advisor/Career Specialist and/or School Counselor.
Career Information
Graduates of the program will be well-prepared to pursue careers as cybersecurity professionals in a variety of industries, including government, finance, healthcare, and technology. Career opportunities would include Security Analyst, Network Security Engineer, Cybersecurity Consultant, Penetration Tester, Security Operations Center (SOC) Analyst, Information Security Manager, Cloud Security Engineer, Incident Response Analyst, Vulnerability Analyst, and Security Architect.
Basic Skills Exit Requirements
Computations (Mathematics) 9              Communications (Reading and Language Arts) 9
In order to be a program completer, some students must meet minimum math, language, and reading achievement level exit standards on the TABE, unless otherwise exempt, as established by the Florida Department of Education.  Additional information can be found on Page 5 of the MTC Catalog and/or obtained from the Administration Office.
Uniforms
Business attire typical of this trade is recommended and will consist of long pants, shirts with collars, and closed toe shoes.  Clothing will be in compliance with Pasco County Schools dress code and will be strictly enforced.
Tools and Supplies
Tools and supplies are included in the program fees and will be distributed to students after the first week of school.
Barbara Michels, Instructor
Associates in Applied Science, Computer Forensics
ITT Technical Institute
10+ years in field experience
Building 5, Room 05-020
Kim Dunn, Admissions Advisor
727-774-1703
kdunn@pasco.k12.fl.us
Victoria Lockwood, Career Placement Coordinator
727-774-1710
vlockwoo@pasco.k12.fl.us