What's Happening On Campus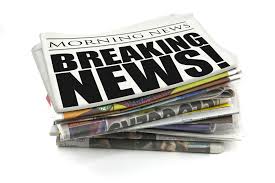 MTC is now offering evening classes for our Automotive Service Technology & Cosmetology programs! Contact us for more information!
Visit our campus on February 2, 6-8pm for our annual Sneak Peek.  
Comments Off

on Sneak Peek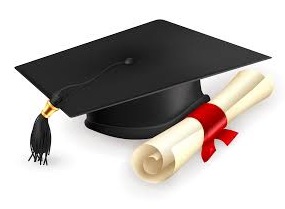 We will celebrate the accomplishment of students graduating from the Adult Education program on Thursday, January 26 at 7pm at the River Ridge Center for Performing Arts.  Congratulations to all the students who have accomplished this important milestone.
Comments Off

on Adult Education Graduation Ceremony January 26, 2017 7pm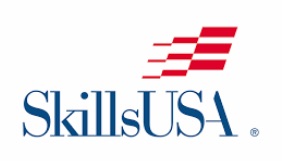 On February 17, 2017 Marchman Technical College and Pasco-Hernando State College will host the Region 4 Skills USA Competition, which includes 19 schools from Hillsborough, Pinellas, Pasco and Hernando. 350 students will compete and showcase their skills with aspirations to advance to the state and national finals. Competitions start at 8am. The Awards Ceremony will begin at 4:30pm at PHSC. If you would like to be involved in this event or would like to judge a competition, please contact Kellyann Haudricourt at Marchman Technical College at 727-774-1700.
Competitions Hosted at Marchman Technical College Campus:
Advertising Design
Auto Service
Commercial Baking
Community Service
Cosmetology
Cosmetology Quiz Bowl
Culinary Art
Digital Cinema
Esthetics
Hair Weaving
HVAC
Information Service Tech
Job Interview
Job Demo A
Job Demo Open
Marine Service
Men's Cutting
Nails
Residential Wiring
TV Production
American Spirit
Competitions Hosted at Pasco-Hernando State College Campus:
Architectual Drafting
Extemporaneous Speaking
Related Technical Math
Technical Drafting
Comments Off

on Region 4 Skills USA Competition February 17, 2017
Marchman Technical College was recently featured in the Chamber News for West Pasco Chamber of Commerce.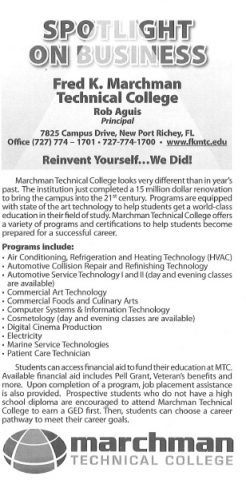 Comments Off

on West Pasco Chamber of Commerce
Do you need assistance creating a resume?  Check out this article.
Comments Off

on How to Beat the Resume Machine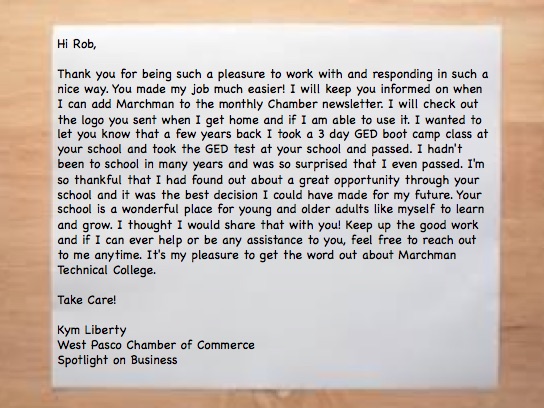 Comments Off

on GED Testimonial
Marchman Technical College instructors are preparing students for amazing and successful careers.  Congratulations to Digital Cinema Productions instructor Rob Mateja and students David Sharits and Roberto Colon for this wonder recognition from Rooms to Go.  Your work as a team on his project was high quality and a wonderful representation of Marchman Technical College.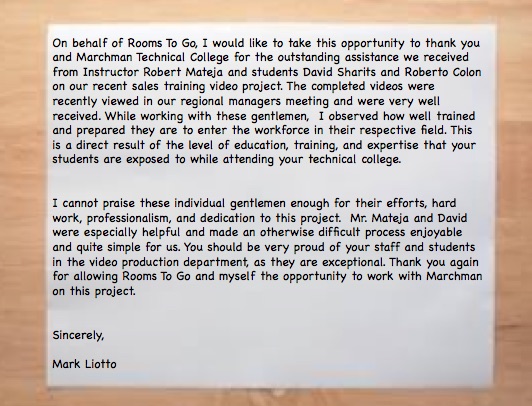 Comments Off

on Rooms To Go Recognizes Digital Cinema Instructor and Students