Marine Service Technologies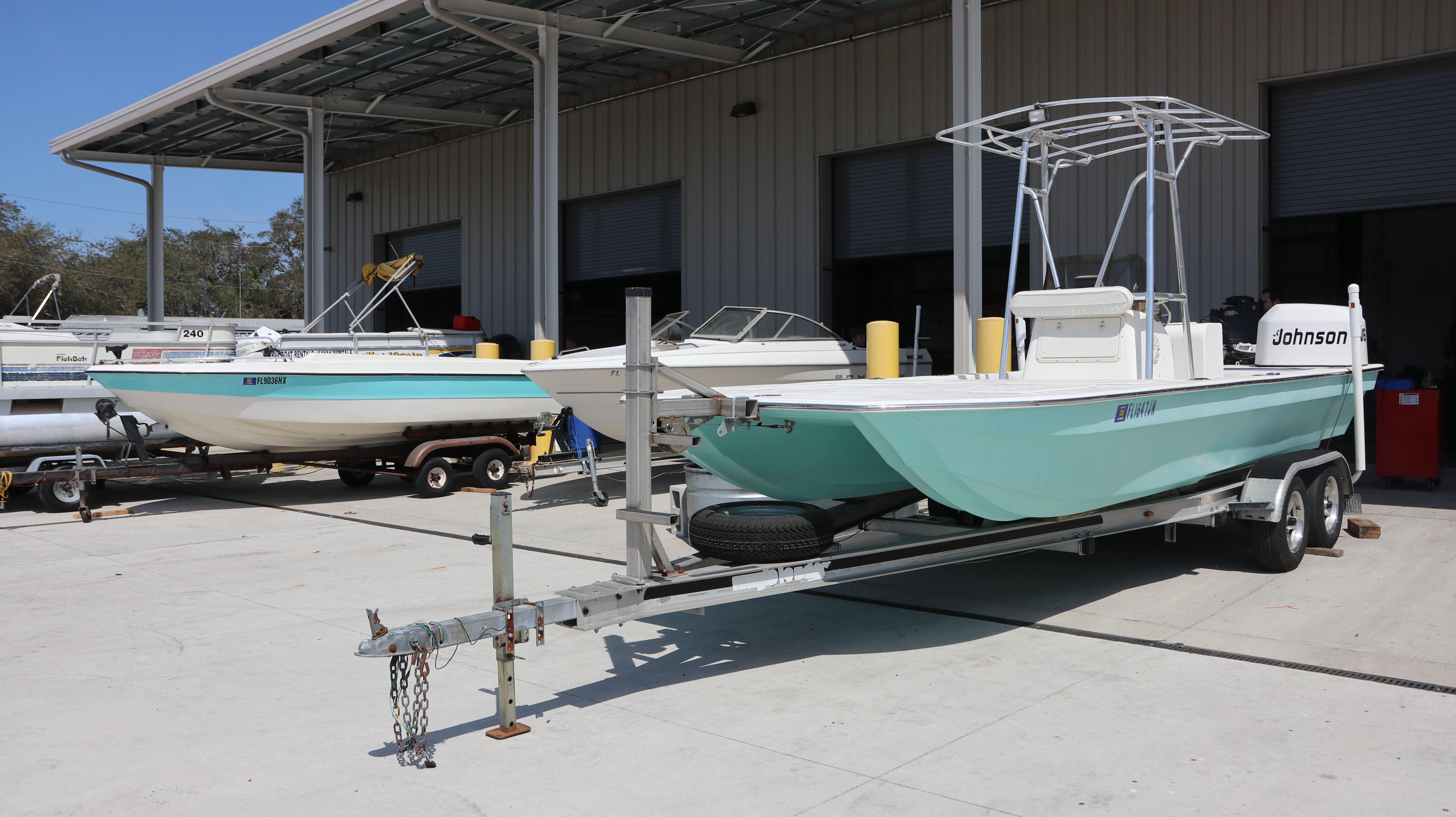 Program Description
The Marine Service Technologies program prepares students for employment in the marine service repair trade. Students learn to diagnose malfunctions, prepare repair estimates and work orders, and repair or replace parts as specified by manufacturers. Shop experiences include hands-on training in stern-drive and outboard mechanics, gasoline inboard engines, diesel engines, powerheads, electrical systems, fuel systems, lubrication systems, and boat and trailer rigging. For more information on the Marine Services Technologies program, please schedule an appointment with Kim Dunn, our Career Specialist / Admissions Advisor. 
Certifications Available
Yamaha Outboard Systems Certification                                    
American Boat and Yacht Club Marine Electrical Certification
Mercury Technician Fundamentals Certification
Yamaha Maintenance Certification Program
College Credit Award
Program completers may receive articulated credit toward an aligned certificate, A.A.S. or A.S. degree program at participating institutions in the Tampa Bay Career Pathways Consortium.  Details may be obtained from the Admissions Advisor/Career Specialist and/or School Counselor.
Career Information
Possible careers after two years of postsecondary and/or on-the-job training: Marine engine technician, marine engine boat rigger, marine engine technician supervisor, service writer, outboard technician, entrepreneur
Basic Skills Exit Requirements
Computations (Mathematics) 9           Communications (Reading and Language Arts) 9
In order to be a program completer, some students must meet minimum math, language, and reading achievement level exit standards on the TABE or qualifying exam, unless otherwise exempt, as established by the Florida Department of Education.  Additional information can be found on Page 5 of the MTC Catalog.
Uniforms
The uniform for this program consists of the Marine Service program t-shirt and dark blue work pants/jeans. Shirt orders will be taken once class begins. For safety reasons, it will be necessary to wear safety glasses. Proper uniform and safety equipment must be worn every day for participation in program activities. Failure to be in proper uniform will hinder normal student progress.
Tools
Basic hand tools are suggested but not required for this program. Information regarding tools, brands, and discount prices will be discussed in detail during the first week of training.
Kevin Bouffard, Instructor
Outboard Certification, Mercury
12+ Years In-Field Experience
Building 4, Room 04-001
Kim Dunn, Admissions Advisor 

727-774-1703
kdunn@pasco.k12.fl.us
Victoria Lockwood, Career Placement Coordinator
727-774-1710
vlockwoo@pasco.k12.fl.us