Early Childhood Education- APPR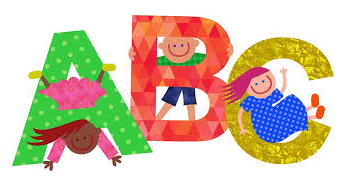 Program Description
This is a training program which combines weekly evening classroom instruction with on-the-job training and support. Students must be employed in the early childhood field to be eligible for the program. The related classroom instruction uses Caring for Preschool Children. This is a comprehensive, child development-based curriculum that shows teachers how to plan and implement a developmentally appropriate program. Students receive a Child Care Apprenticeship Certificate upon full completion of all program components. The program is tuition free. It is open to applicants who are currently employed in a child care center facility and have their high school diploma or GED.  Program Total Hours: 4288.  Apprentices may receive up to half credit for program hours based on desired prerequisites and a credit assessment.
Childcare rules & regulations
Appropriate methods of guidance
Theories of child development
Inclusion for children with disabilities
Identification and report child abuse & neglect
Curriculum and lesson planning
Communication & Interpersonal relationships
Food service & nutrition education
Classroom management techniques
Developmentally appropriate activities for young children.
Desired Prerequisites
30 Hour DCF Child Care Facility Certificate
5 Hour DCF Preschool Appropriate Practices Certificate
5 Hour DCF Understanding Developmentally Appropriate Practices
5 Hour DCF Online Early Literacy Training
CPR/First Aid Certification
Certification
ECPC Early Childhood Professional Certificate
CCAC Child Care Apprenticeship Certificate
Career Information
Possible Careers:  Childcare Worker, Pre-School Teacher, Lead Teacher in Childcare Facility,  Nanny
Further education to B.S. for elementary education teacher
Program Requirements
18 years old with a high school diploma or equivalent who are currently employed at a child care facility
Students must be employed in the early childhood field to be eligible for the program
DCF 45 Child Care Clock Hours
Program Cost
$100 Materials Fee and Textbook
Schedule
Class meets one night per week.  On the Job training Monday – Friday.
Resources
Download a printable summary of the information on this page here.
"Like" us on Facebook! Child Care Apprenticeship Program of Pasco County! https://www.facebook.com/EarnyourCDA
Katie Chefero, Instructor

Bachelor of Science in Elementary Education
University of Central Florida
23+ Years In-Field Experience
Building 7, Room 07-011
Andi Walker, Instructor
Master of Arts in Adult, Career and Technical Education
24+ Years In-field Experience
Building 7, Room 07-011