Early Childhood Education – APPR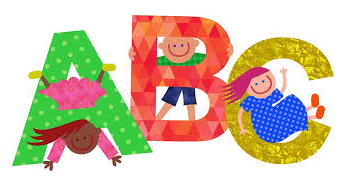 Program Description
This is a training program which combines weekly evening classroom instruction with on-the-job training and support.  The related classroom instruction uses Caring for Preschool Children textbook. This is a comprehensive, child development-based curriculum that shows teachers how to plan and implement a developmentally appropriate program. Students receive a Child Care Apprenticeship Certificate upon full completion of all program components. The program is tuition free. Students are responsible to pay a materials fee of $100 for the year. This program is open to applicants who are currently 18 years of age, employed in a child care center/facility and have their high school diploma or GED. 
Classroom instruction focuses on the following: childcare rules and regulations, appropriate methods of guidance, theories of child development, inclusion for children with disabilities, identification and report child abuse and neglect, curriculum and lesson planning, communication and interpersonal relationships, food service and nutrition education, classroom management techniques, and developmentally appropriate activities for young children. Apprentices may receive up to half credit for program hours based on desired prerequisites and a credit assessment.
Desired Prerequisites
30 Hour DCF Child Care Facility Certificate
5 Hour DCF Preschool Appropriate Practices Certificate
5 Hour DCF Understanding Developmentally Appropriate Practices Certificate   
5 Hour Online Early Literacy Training
CPR/First Aid Certification
Certification
ECPC Early Childhood Professional Certificate
CCAC Child Care Apprenticeship Certificate
College Credit Award
Program completers may receive articulated credit toward an aligned certificate, A.A.S. or A.S. degree program at participating institutions in the Tampa Bay Career Pathways Consortium. Details may be obtained from the Career Specialist and/or the School Counselor.
Career Information
Possible careers: Childcare worker, VPK teacher, pre-school teacher, lead teacher in childcare facility, private/faith-based school teacher, early childhood trainer
Possible careers after a four-year university degree: Elementary education teacher, head start teacher, special education teacher,  childcare protection services professional
Katie Chefero, Instructor

Bachelor of Science in Elementary Education
University of Central Florida
25+ Years In-Field Experience
Building 7, Room 07-011
Andi Walker, Instructor
Master of Arts in Adult, Career and Technical Education
University of South Florida
25+ Years In-field Experience
Building 7, Room 07-011