Commercial Foods & Culinary Arts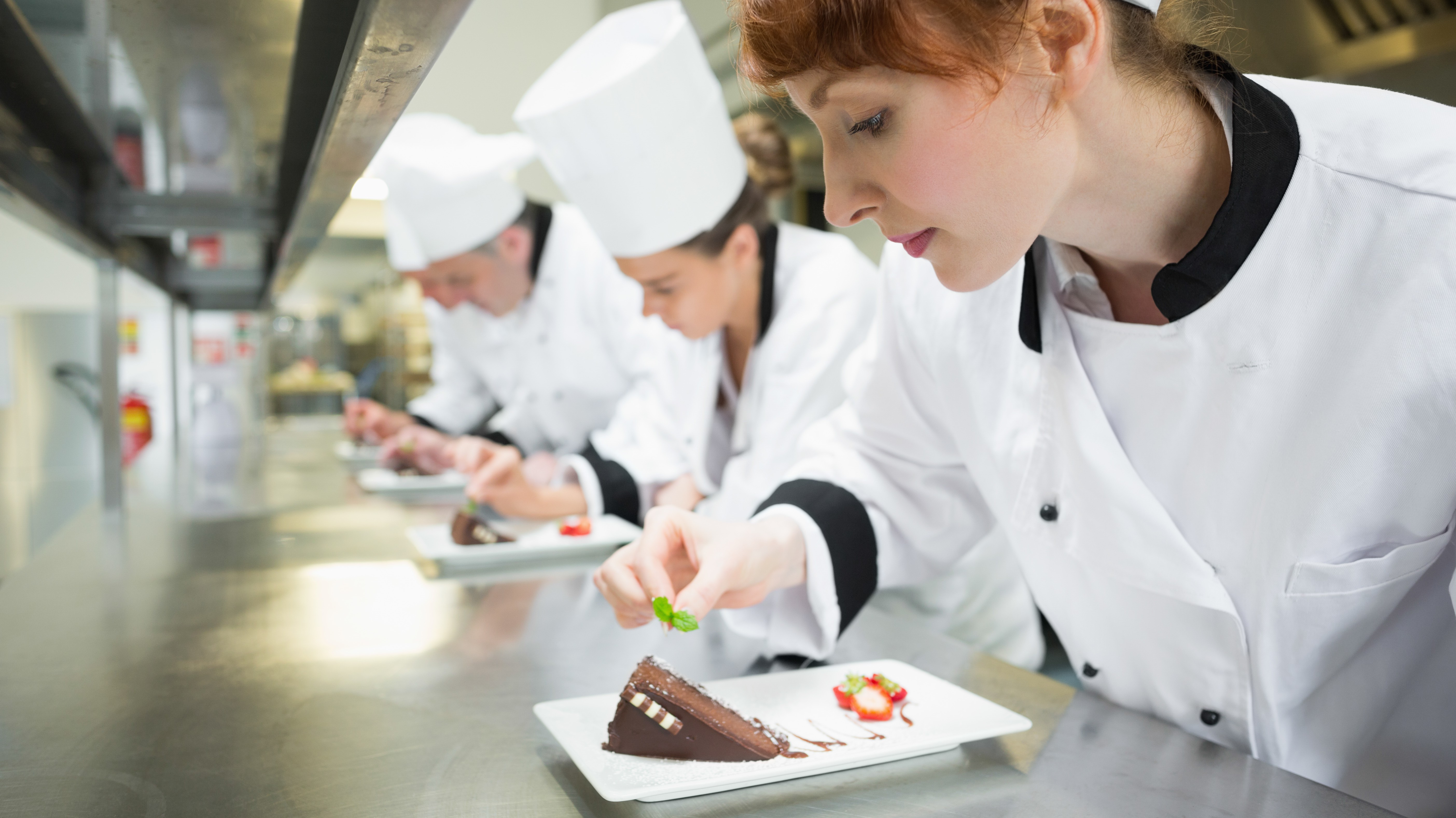 Program Description
The purpose of this program is to prepare students for employment in the culinary arts industry. Students receive instruction on a broad range of culinary theory and practical experiences. Training includes education in sanitation, food service production, nutrition, cost control, and dining room management, hands-on lessons in stocks and sauces, knife skills, meat cutting, baking, and pastry, while developing professionalism and proficiency in the culinary arts field.
Certification Available
ServSafe® Certified Professional Food Service Handler
College Credit Award
Program completers may receive articulated credit toward an aligned certificate, A.A.S. or A.S. degree program at participating institutions in the Tampa Bay Career Pathways Consortium. Details may be obtained from the Career Specialist and/or Guidance Counselor.
Career Information
Possible direct entry careers after high school: Restaurant cook, specialty cook, cook's helper, meat cutter, food preparation worker, baker, bread and pastry cook. Possible careers after two years of post-secondary and/or on-the-job training: Restaurant chef, business owner, wholesale representative.
Possible careers after a four-year university degree: Restaurant chef, commercial foods instructor.
Basic Skills Exit
TABE Math Level 9 TABE Language Level 9 TABE Reading Level 9
In order to be a program completer, some students must meet minimum math, language, and reading achievement level exit standards on the TABE, unless otherwise exempt, as established by the Florida Department of Education. Additional information can be found on Page 5 of the MTC Catalog and/or obtained from the Office for Adult Technical Education.
Uniforms
The required chef coat and hat are included in the fees. The chef coat is to be worn with all black pants (no jeans), and the pants are the responsibility of the student. A minimum of two complete uniforms is required to maintain proper hygiene and cleanliness. For safety reasons, it will be necessary to purchase and wear rubber-soled, non-slip, closed toe shoes (work-type preferred). Proper uniform and safety equipment must be worn every day for participation in program activities. Failure to be in proper uniform will hinder normal student progress.
Commercial Foods and Culinary Arts Tuition and Fees
Pay High School Commercial Foods and Culinary Arts Fees
Chef Raymond Webb, Instructor
Johnson & Wales University- Miami, FL
20 Years In-Field Experience
Building 7, Room 07-006