Phoenix Ambassador Program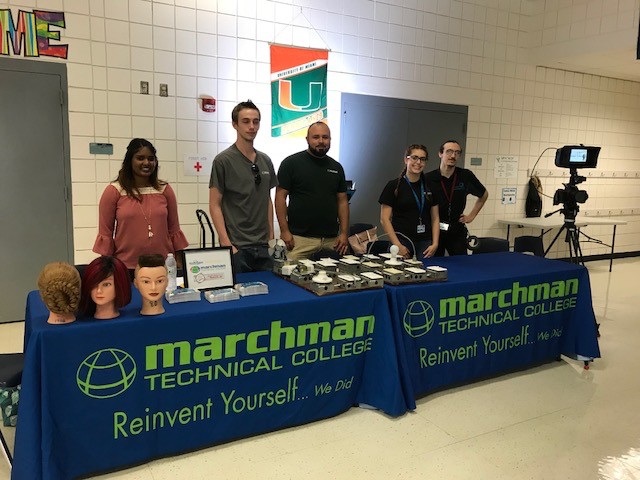 The purpose of the Phoenix Ambassador Program is to support, train and encourage students to become leaders on campus and beyond.  The goal of the program is to help students develop employability strengths and skills for personal and professional success.
The program is a great way to meet new people, improve communication skills, learn about school operations and get connected to activities on campus.
At, the end of the program students will be recognized during a celebration in their honor, receive a certificate and be recognized at the graduation ceremony.  They will also have attained excellent experience in interpersonal and leadership skills that will impress prospective employers.
Participating in the Phoenix Ambassador Program is a big commitment and responsibility.  Students must make satisfactory academic progress and attendance in their program, have no corrective actions and be recommended by their instructor.  Students who do not meet the requirements for participation may be dismissed from the Phoenix Ambassador Program.
Phoenix Ambassador Responsibilities
Assist with campus student and group tours
Assist with off campus career fairs
Meet, greet and assist guests for campus events
Plan and participate in community projects
Provide feedback and ideas to improve the program
Train peers to assist with tours and develop future membership
Participate on School Advisory Committee
Nicole Graziano
Certified School Counselor
Building 1, Room 01-028
(727) 860-7056
ngrazian@pasco.k12.fl.us
Kim Dunn
Admissions Advisor 
Building 1, Room 01-004
(727) 774-1703
kdunn@pasco.k12.fl.us