National Technical Honor Society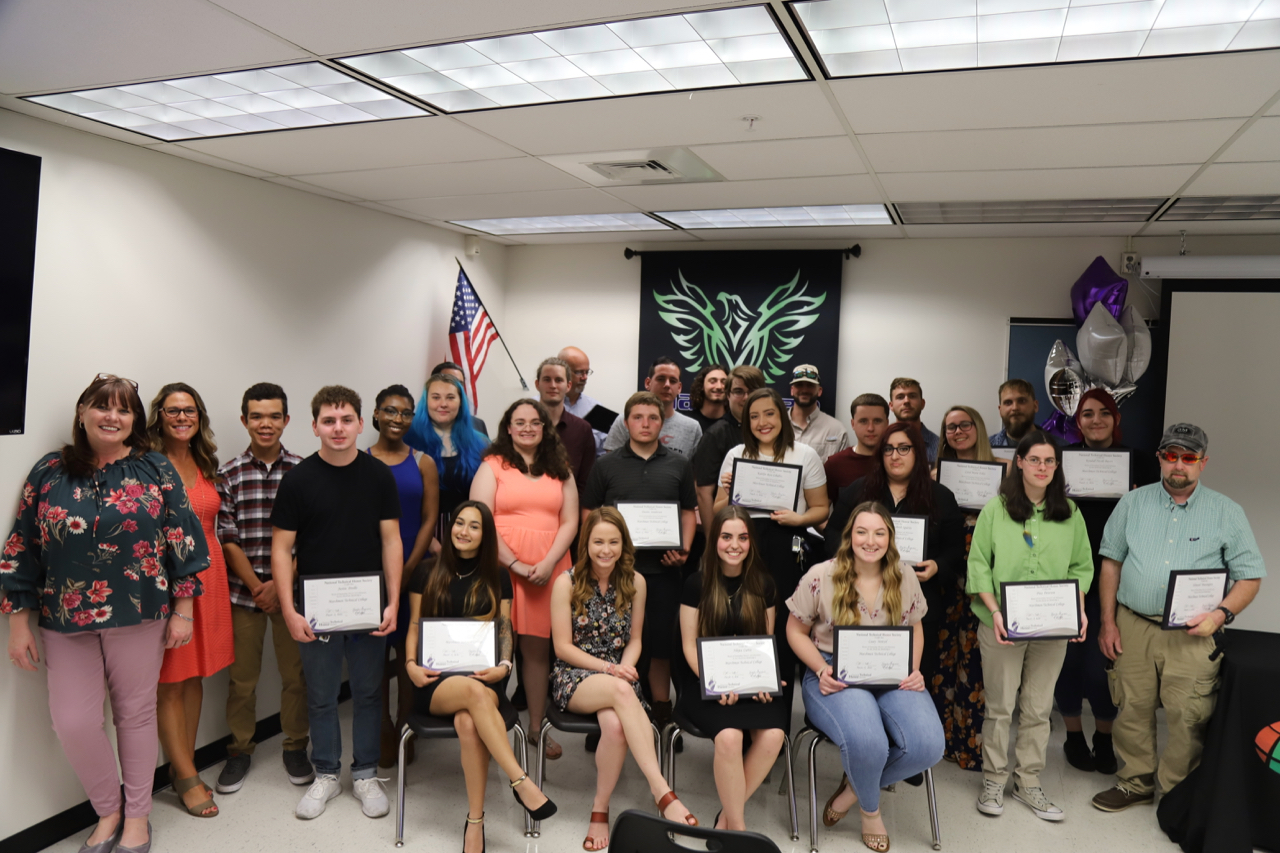 Overview
The mission of the National Technical Honor Society is to honor student achievement and leadership, to promote educational excellence, and enhance career opportunities for the NTHS members.
Fred K. Marchman Technical College became a recognized National Technical Honor Society chapter in 2015.  It is among 3,700 charter schools and colleges with more than 50,000 students enrolled in vocational and technical education each year.
Standards of Conduct
Maintain the highest standard of personal and professional conduct at all times
Strive for excellence in all aspects of my education and employment
Refuse to engage in or condone activities for personal gain at the expense of my fellow students, my school, or my employer.
Support the intent and purposes of NTHS while working to achieve the objectives and goals of the society
Uphold my obligations as a citizen of my community and my country.
To be inducted into National Technical Honor Society, students are required to meet strict criteria. Membership is by invitation only.
Nicole Graziano, Certified School Counselor 
(727) 774-1718
ngrazian@pasco.k12.fl.us