Transition Education Program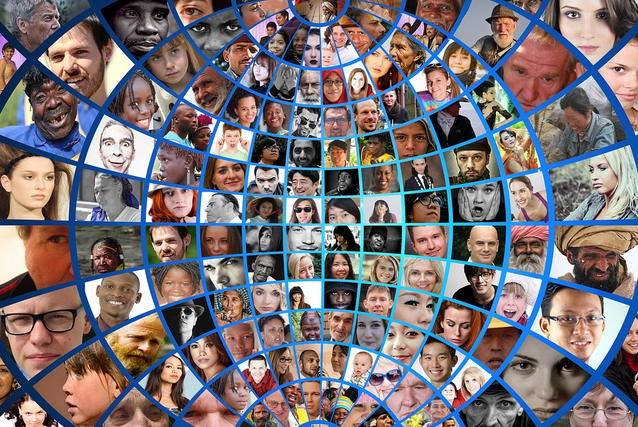 Introduction
This program is for students pursuing part-time or full-time paid employment only.  The transition from high school to the world of work and independent living will be the focus.  Students have the opportunity to participate in non-paid job training at various locations as well as travel training via public transit.
Mission
Our mission is to promote successful transition toward independent post-school adult living.  Each student has the opportunity to explore career options, utilize public transportation, improve self-advocacy skills, and reach their potential as an independent member of the community.
Program Goals
Increase students' level of independence
Provide the opportunity for students to participate in non-paid employment training in the community
Prepare students to obtain competitive employment in a part-time or full-time paid position in the community
Increase students' social and communication skills across settings
Provide travel training experiences (PCPT) Pasco County Public Transportation
Improve students' self-determination skills
Assist students with engaging the support of adult service agencies before exiting the program
Work Experience
Non-Paid Work Experience:  Students will participate in career exploration and training from school district staff and at various work sites within the community during the school week.
Paid Work Experience:  Students will receive career exploration and training from school district staff at various locations in the community.
Instruction
Students will receive instruction in employment and life skills curriculum areas.
Program instructor, transition assistant, and school site staff will work collaboratively to provide job training instruction through rotating job positions.
Students will participate in community based instruction (CBI).
Curriculum
The curriculum will include the following areas:
Employability Skills
Accessing Public Transportation
Functional Life Skills
Interpersonal Communication Skills
Career Exploration
Self-Determination
Eligibility Criteria
Must have earned a Special Diploma, GED or Certificate of Completion (Services available through the age of 22)
Desire for paid employment
Live on the west side of Hwy. 41 with in Pasco County School District
Have completed at least one semester of successful off campus On-The-Job Training
Have satisfactory school attendance
Have a social security card
Display physical, cognitive capability, and willingness to independently travel to and from work/school via public transit
Exhibit socially appropriate behavior, conduct, and communication skills even when unsupervised
Does not require specialized services such as a Behavior Specialist or Personal/Nursing Care
Comply with safety rules and regulations
Demonstrate a level of independence throughout the high school environment and work sites
Has been observed while on the off campus training site and identified as a MTC FAPE-22 candidate by Mary Jo McEwen.
Referral, Selection and Enrollment Process
Teacher refers appropriate student
Referral window starts in August and ends December of the current school year.  Referrals received after this period will be processed for the subsequent school year.
Student completes application
Student applies for Vocational Rehabilitation Services, if not in process already
Student applies for Agency for Person's with Disabilities Services, if not already
If necessary, student participates in a Work Evaluation
Application is reviewed by the selection committee
Student is accepted into the program
Annual TIEP Meeting held at base school with Marchman representative in attendance
General Information
Attendance:  Student attendance is expected on a regular basis.  Students who are absent due to illness must call or email their instructor.
Calendar:  The program's calendar is the same as the Pasco County Public School's calendar.
Transportation:  Students receive transportation to and from MTC by Pasco County School bus.  Transportation to and from off campus work sites may include public transit.
Hours of Operation:  Student participation in the program is Monday – Friday, 7:50 a.m. to 1:50 p.m.  The program instructor and transition assistants office hours are Monday – Friday, 7:15 a.m. to 2:30 p.m.
Breakfast & Lunch:  Available for purchase and students can apply for free and reduced lunch
Attire:  Uniform requirements and required supplies will be discussed during TIEP Meeting.
Application Process
Complete application form
Current Transition Individual Education Plan  (TIEP) including Transition Education Program (TEP) services
Attendance and Behavior Records
JPP Employer Evaluation from student's off campus non-paid and or paid work site for the most current semester
Verification of Referral/Application to both Vocational Rehabilitation and Agency for Persons with Disabilities
Please send all completed applications and above listed required paperwork to Mary Jo McEwen. mmcewen@pasco.k12.fl.us
Click here to DOWNLOAD APPLICATION
Important Links
Download the TEP Application (Coming Soon)
Program Instructors
Kristy Jo Dockery, TEP Instructor
kdockery@pasco.k12.fl.us
Building 7, Room 07-019
Ann Rapp, TEP Instructor
arapp@pasco.k12.fl.us
Building 7, Room 07-020
Jackie Clark, Instructor
jclark@pasco.k12.fl.us
Building 8, Room 07-018
TEP Assistants
Alyssa Byrne
Annie Marion
Tammy Wolfe
Contact
Mary Jo McEwen, Job Placement Transition Specialist
mmcewen@pasco.k12.fl.us